Shore Photo Album
---
This photo album is the result of an ARPA initiative whose purpose is to create a Digital Project Scrapbook for all ARPA research projects.
The album is not kept up to date; some people who are currently working on Shore are not included, while some people who have left the group are included.
You can click on the title of any entry to see the corresponding photo, or on the name (in parentheses) to fetch the corresponding home page.
---
Campus, Landmarks, Department
Faculty
Students, Staff
Group photo
---
Who is who?
Click anywhere on this photo to fetch the relevant page.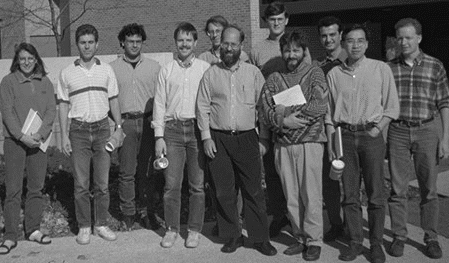 ---
Other points of interest
Note: this page is under construction. Comments to odysseas@cs.wisc.edu