w_base_t Class Reference
Inherited by option_file_scan_t, option_group_t, option_stream_scan_t, option_t, sthread_base_t, w_error_t, w_hash_i< T, LOCK, K >, w_hash_t< T, LOCK, K >, w_list_i< T, LOCK >, w_list_i< xct_t, mcs_lock >, and w_vbase_t.

Inheritance diagram for w_base_t: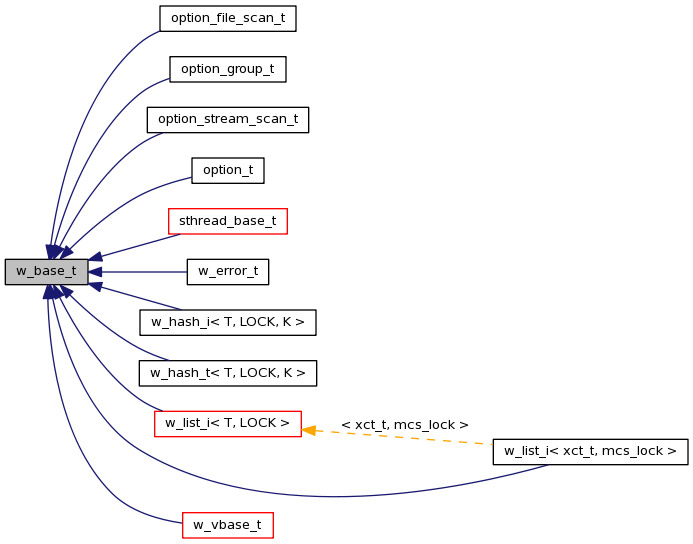 [legend]
List of all members.
---
Detailed Description
The mother base class for most types.
Attention:

These basic 1,2,4, and 8-byte types predate the now-standard "u8", etc. When these were developed, we used the count to refer to bytes, not bits. So for new users, this might take a bit of getting-used-to.
Definition at line 255 of file w_base.h.
---
Member Function Documentation
---
The documentation for this class was generated from the following files:
---
Generated on Mon Jan 2 15:14:17 2012 for Shore Storage Manager by
1.4.7