stnode_i Class Reference
Inherits smlevel_0.

Collaboration diagram for stnode_i: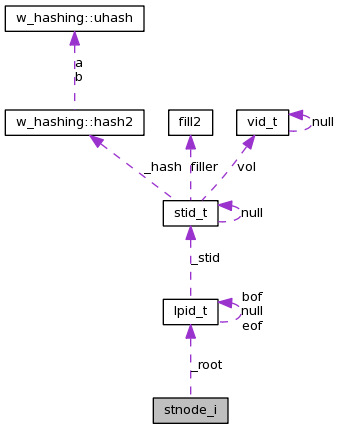 [legend]
List of all members.
---
Detailed Description
Iterator over store nodes.

Constructor latches the given store node page; the get methods unlatch and latch pages as necessary to return a reference to a stnode_t for the given store number. The store_operation method effects operations on entire stores, such as deletion and changing logging attributes.

Definition at line 441 of file extent.h.
---
The documentation for this class was generated from the following file:
---
Generated on Mon Jan 2 15:14:15 2012 for Shore Storage Manager by
1.4.7